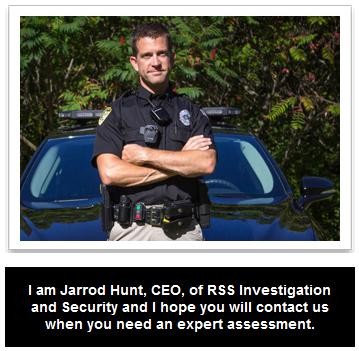 RSS Investigation and Security is a single-source provider of equipment and personal protection services for individuals, homes and businesses throughout Ohio. Each solution is tailored to the customer's specifications to manage risk.
Security Systems Solutions:
Professional system integration solutions for residential and commercial properties. 24/7/365 we provide high quality security and property surveillance.
Investigation and Protection Services:
Professional security services including private investigations, personal security response services, and armed security officers.
When you choose RSS you are choosing a team of experts that have dedicated their lives to identify vulnerabilities and reducing risks.
The RSS Advantage
We still prescribe to the Golden Rule.
​Here To Serve You. ​
​RSS is a program owned and operated by Wynn-Reeth, Inc., an Ohio corporation that has been serving our community since 1994. Our agency began by serving Ohioans with developmental disabilities and constantly challenging ourselves to provide the best possible care to each person we serve. This mission quickly came to involve the use of technology to provide each person with the greatest level of independence, convenience, safety and security.
Responsibility To Our Community Members.
If you are looking for a large company that will treat you like a number, you may want to look elsewhere. However, If you are looking for a family-owned company that is part of your community and will treat you as such, RSS Investigation & Security is proud to be that company. RSS Investigation & Security is not a nation-wide security provider with millions of customers across the United States. Instead, we have been working for over twenty years to improve your community; at RSS, you are part of that community and not just a number.
One Principal and One Goal.
When our agency began in 1994, we had just one principal: To care for the people we serve and to make our community a better place. Whether the request is for training services, security equipment, or security officers, we always continue to subscribe to the #1 goal of making sure that our solutions meet each particular customer's needs.
Our Process.
Our process of doing what is right for you means that our administration takes the time to get to know you and your needs. Throughout this process, we remain mindful of your needs in order to stay on course with the development of your customized solution.
We never ask for a commitment up front because we want to earn the right to be your security provider by demonstrating our excellence to you. And after your system has been implemented, we are still just a call or click away.
At RSS, we still prescribe to the Golden Rule. Shop local and check us out today to experience our professional expertise!
View the RSS Personal Protection Training Procedure - Video
RSS Taser Training - Video
Featured Clients Include: