Security Officers
Providing Equipment & Personnel Solutions For All Your Security Needs
Security officers are highly trained and have the skills to handle most any security breech. Depending upon the security officer's contract he may be armed or unarmed. If armed, he has extensive handgun training and is licensed by the State of Ohio to carry the firearm on the security job. The majority of our officers are all trained as Armed Security Officers.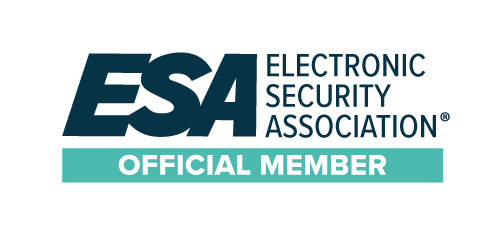 Our Security Officers are a dedicated force of officers with law enforcement or military experience licensed by the State of Ohio, trained to provide our clients with the security they desire. Whether you need a security officer on an individual basis, for your company or community, our Security Officers will work diligently to assure that you receive the best security service available. RSS Investigation & Security provides a range of security officer services including unarmed, armed and personal protection officers and patrol service both random and dedicated throughout the state.
We are currently offering our clients the following security officer services:
Armed Security Officers
Patrol Officers (Random / Dedicated)
Personal Protection Officers (Bodyguards)
Corporate Security Services
Apartment Security Services
Condominium Security Services
HOA Security Patrol and Alarm Response
Special Events Security
Healthcare Facilities
Private Property
Parties
Conventions
Executive Protection
Temporary Security
Manufacturing Plants
Colleges
Municipal Buildings
Construction Sites
One major issue the private security industry is faced with today is the lack of requirements for its personnel. We understand that there are many other organizations out there that have the same license we do, but they certainly do not have the same officers that we have. Since we are also certified by the Ohio Peace Officer's Training Academy as a Private Security school we utilize our own; Commander, Instructors, Armorers, and Paramedics to make sure that each of our officers have an unparalleled level of training and performance.
If you're interested in seeing just a glimpse of what we are talking about, check out this list of State standards vs. RSS standards:
Ohio Requirements
Background Check
20-Hour Firearms Course
Annual Firearms Re-qualificaiton​
RSS Requirements
Background Check
20-Hour Firearms Course
Annual Firearms Requalificaiton
Personal Reference Requirements
Specific Character Indicators (Personality Type)
Military or Law Enforcement Experience
Carbine Certification
Shotgun Certification
Taser Certification
Pepper Ball Certification
Pepper Spray Certification
ASP Tactical Baton and Handcuffing Certification
Response to Resistance Training
Defensive Tactics
Weapon Retention
Role of Private Security
Ethics and Professionalism
Legal Training to Include:

Overview of the Legal System
Liability
Legal Authority
Testifying

Human Relations Training to Include:

Public Relations
Crisis Intervention
Drug Awareness
Dealing with Juveniles
Community Diversity

Communications Training to include:

Field Note Taking
Report Writing
Communications Systems

Safety and Protective Services Training to include:

Fire Safety
Occupational Safety
Patrol Techniques
Crowd Control

Subject Control Techniques
First Aid, CPR and AED
Homeland Security Training to include:

Terrorism Awareness
Incident Command System (ICS)
National Incident Management System (NIMS)

Defensive Driving
Working inside Churches and Congregations
Surveillance and Surveillance Technologies
Counter Surveillance
Combat Marksmanship
Solo Officer Response to an Active Threat
Executive Protection